Transform Your

Throttle Response
Transform the responsiveness of your
vehicle with TDI-Tuning's first ever Pedalbox
From Eco to Sport+ the Pedalbox tailors almost any
vehicle's throttle profile to the driver's needs.
5 Custom

Settings

The TDI-Tuning Pedalbox has 5 options all tailored for your vehicle's specific throttle profile.

Adjust the throttle responsiveness with 5 main settings and fine tune your perfect level or responsiveness using the custom tuning options.

The 5 custom settings work in harmony with your vehicle's current Eco and Sport driving modes to deliver an even more refined result.

Easily change between maps with the ergonomic keypad, designed in understated grey to accent your vehicles interior. The large buttons are easy to find and use when you need to change profile on the fly.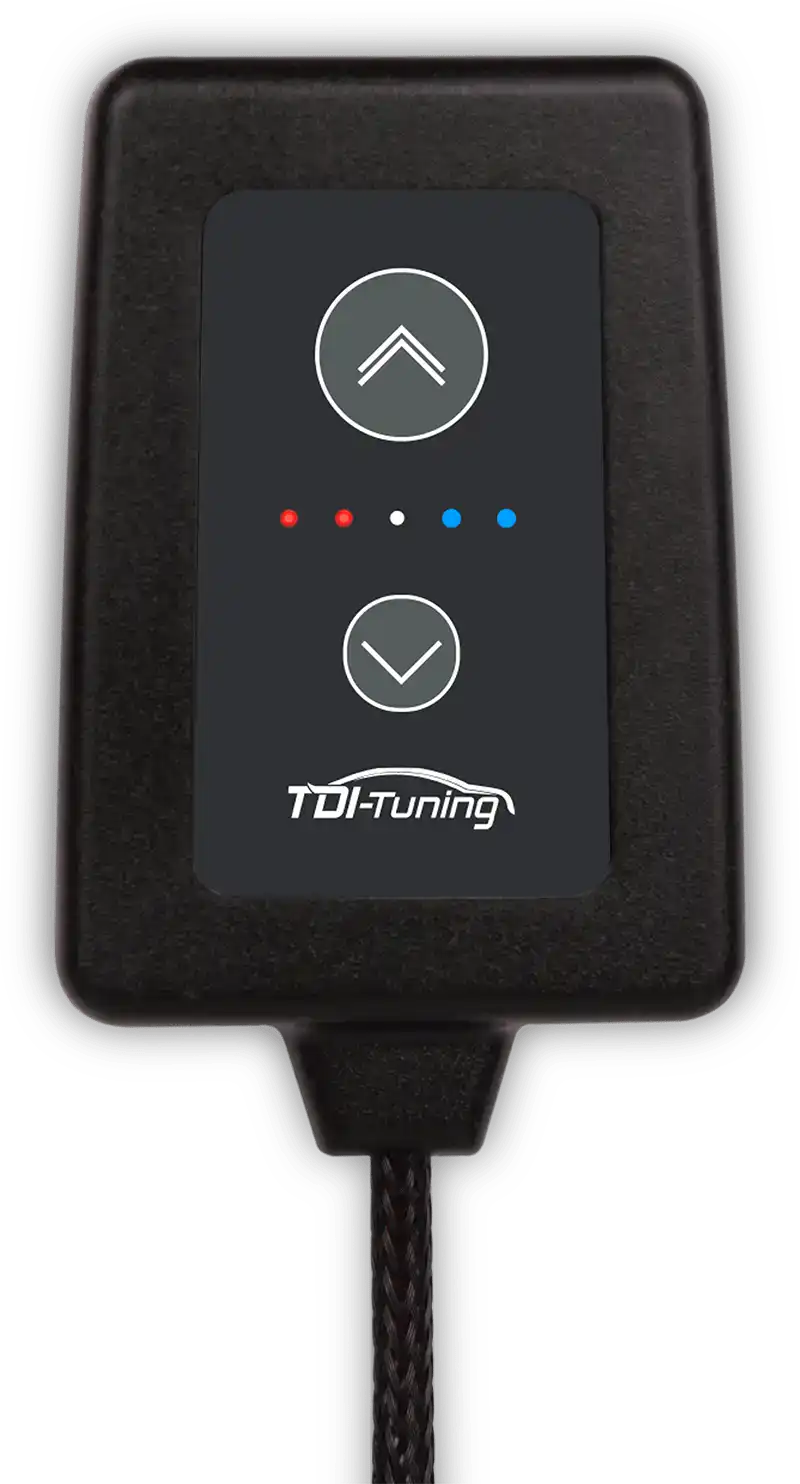 High Quality

Materials
1

TDI-Tuning build quality means TDI-Tuning can offer a 5 year warranty on every Pedalbox.

2

The matte grey finish compliments compliments any vehicle's interior.

3

OEM connections allow the Pedalbox to be connected and removed tracelessly from your vehicle.
Custom Program

The bespoke Pedalbox software is designed to your exact vehicle model and variant.

Adjustable Sensitivity

Adjust the sensitivity of your throttle pedal direct from the drivers seat.

Selectable Modes

Pick a drive mode that suits requirements. Customise your driving experience.

British Innovation

TDI-Tuning are a UK based company. We have over 15 years experience in vehicle tuning.
Tuning Box

& Pedalbox
TDI-Tuning's ecosystem of products work together seamlessly. By installing both the TDI-Tuning Pedalbox and Tuning box you are fully optimising the traceless performance your car can achieve.
Activate mode 7 on the Tuning Box and Sports+ on your Pedalbox for maximum performance.